Dickenson Murphy Rex and Sloan is representing over 125 victims of James D. Risher seeking recovery of losses from various fraudulent schemes.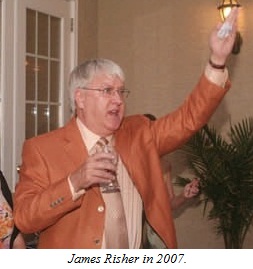 Risher is a twice convicted securities felon who, from 2007 to 2010, operated a massive Ponzi scheme targeting elderly and unsophisticated investors. His victims are spread out across 8 US States and Canada, but are largely concentrated near the city of Lakeland, FL. Operating through multiple US banks and at least two FINRA-registered investment firms, Risher was able to attract approximately $20 million of unsuspecting investor's money to be managed in his "Private Equity Funds." Although millions did find their way to the FINRA-registered brokerages through which he advertised he would manage the investments, many millions more were funneled through his bank accounts and used to purchase real estate, vehicles, artwork, and other effects. Risher broke off contact with his investors in the fall of 2010 and has had little contact with them since. Most of the properties registered to his name are now in foreclosure.
The FBI, the SEC, the Florida Department of Law Enforcement, the IRS, Florida's Office of Financial Regulation, and the US Postal Inspection Service began to collaborate on an investigation on the matter sometime in 2010 and placed Risher on an international travel watchlist. He was scheduled to fly from North Carolina to Bermuda on the morning of May 31, 2011, but was apprehended and subsequently placed under arrest, attracting widespread media attention.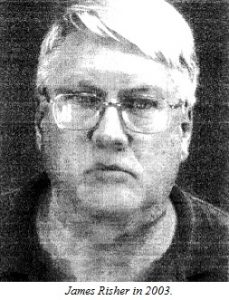 Attorney Robert H. Rex is committed to pursuing action against the various negligent banks and brokerage firms that made it possible for Risher to operate his scheme and wreak financial devastation on this group of investors. Risher had previously orchestrated two similar (albeit smaller) Ponzi schemes; his last stint in prison was a 7-year sentence on money laundering and fraud charges ending in late 2002. Despite this, Risher had little trouble opening accounts at and funneling millions of dollars through Bank of America, Wachovia, Regions Bank, and Penson Financial Services, circumventing federally mandated anti-money laundering regulations put in place to prevent just such activity. Without the banks turning a blind eye to Risher's activity, it simply would not have been possible for him to perpetuate his scheme. Splayed out in the wake of this irresponsibility and sociopathic greed are the 125 teachers, policemen, retirees, secretaries, and other working class people we are representing who have lost approximately $15 million collectively.
Please contact our office if you have any questions or information on this case. We will be updating this page with information as it becomes available.
Related links:
ABC Action News – Ponzi scheme takes life savings of many in Polk County (YouTube Video)
For more information please visit RexSecuritiesLaw.com.