I THINK I MAY HAVE INVESTED IN A PONZI SCHEME. HOW CAN I KNOW?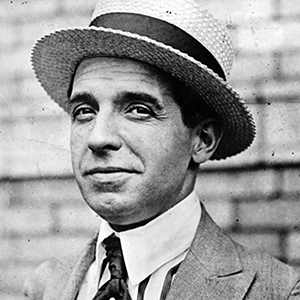 The Ponzi scheme is named after Charles Ponzi, a con man who bilked investors out of millions in the early 1900s. In its simplest form, a Ponzi scheme distributes money (touted to be "income") to early investors from funds which are raised from later investors. Most of the money which is raised is diverted to the perpetrators of the scheme instead of actually being invested. A number of these schemes have recently come to light, as "flying under the radar" with this sort of activity has become much more difficult with the current state of the financial markets.
WARNING SIGNS: We hope you are reading this in anticipation of making an investment and that this information will help you avoid making a mistake. If you have already made an investment and are now concerned about its legitimacy, these warning signs may assist you in evaluating your situation:
Promised or "guaranteed" returns are inordinately high compared to conventional investments from traditional brokerage firms. For example, if bank CD rates are 2%, an investment promising 10% should raise suspicion.
There is a complete lack of transparency as to the existence of assets and accounting for gains and losses. Investors usually receive a "statement" that shows money in, money out and gains (never losses), but shows no accounting for the underlying assets.
"Hedge funds", "offshore investments", and "high yield" are terms that have been employed as labels for Ponzi schemes for decades and should cause you to investigate more carefully.
WHAT SHOULD I DO IF I THINK I AM A VICTIM OF A PONZI SCHEME?
Contacting a lawyer specializing in investment recovery and securities matters as quickly as possible is the best way to defend your rights. Robert H. Rex is a securities lawyer with over 20 years of experience in recovering investment losses from irresponsible brokers. Mr. Rex has a proven record of success, having represented hundreds of individuals from all over the US and Canada in recovering damages from all of the major brokerage firms as well as many local and regional broker-dealers.
If you think you may have been the victim of a Ponzi scheme contacting a lawyer about your claim as early as possible is important. Do not hesitate to contact our offices and provide us with the details of your case so that you can learn about the legal options available to you.
Contact us today either by phone at 561-391-1900 or by using our convenient online form.
For more information please visit RexSecuritiesLaw.com.