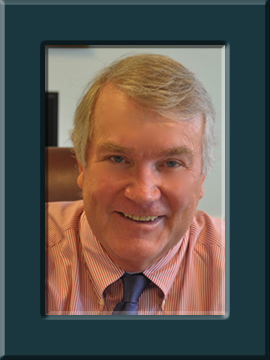 Partner
Location: Boca Raton, Florida
Phone: 561-391-1900
Fax: 561-391-1933
Website: Rexsecuritieslaw.com
Bob Rex's national securities practice is focused on the representation of investors seeking the recovery of losses due to the negligence and/or fraud of stockbrokers and stockbrokerage firms. For 30 years he has maintained an office in Boca Raton, Florida, and in 2015 he opened a second office in Austin, Texas.
He graduated from Florida Atlantic University with a degree in accounting and obtained his law degree from the University of Florida in 1976. For six years following graduation from law school, Mr. Rex practiced tax accounting and oil and gas law as a certified public accountant with Coopers and Lybrand and also with Grant Thornton.
In the early 1980's he was in the oil and gas business for four years, serving as vice president of legal and finance for Heritage Oil Company and Heritage in San Antonio, Texas. In 1987 he moved back to his hometown of Delray Beach and joined Dickenson Murphy Rex & Sloan where he established his practice representing investors who have lost money in the stock market, retirement or other accounts as a result of the negligence or fraud of stockbrokers and investment advisers.
Mr. Rex's clients are comprised primarily of retirees seeking the recovery of investment and retirement funds lost as a result of negligent advice from broker firms, stockbrokers and/or investment advisers. Mr. Rex has represented hundreds of individuals, many of whom are elderly and retired, and has recovered millions of dollars in damages from stock brokerage firms nationwide. While most of his clients are in the United States, he has represented individuals from other parts of the world, including Canada, Chile, El Salvador, England, France and Mexico.
He is a member of the Florida and Texas Bar Associations and the American Institute of Certified Public Accountants and was voted one of Florida's Top Lawyers by Florida Legal Elite. This honor was determined by a voting of Florida lawyers and represents the top 1.6% of Florida's lawyers.
Mr. Rex served in the United States Air Force Securities Service as a Morse intercept operator. He is married to Eleeza Littlejohn Rex, formerly of Marshall, Texas. In addition to helping investors and retirees obtain recovery of their stock market losses, he enjoys golf, photography, travel, hunting, boating and spear fishing
Year Joined Firm
1987
Areas of Practice
Litigation
Securities Arbitration
Securities Litigation
Investor's Rights
Litigation Percentage
95% of Practice Devoted to Litigation
Certified Legal Specialties
Certified Public Accountant, Florida, 1977
Certified Public Accountant, Texas, 1978
Bar Admissions
Florida, 1977
Texas, 1979
Education
University of Florida College of Law, Gainesville, Florida
J.D. – 1976
Florida Atlantic University, Boca Raton, Florida
B.A. – 1974
Major: Accounting
Honors and Awards
Voted One of the Top Lawyers in Florida by Florida Legal Elite, 2004
Professional Associations and Memberships
State Bar of Texas, Member
American Bar Association, Member
The Florida Bar, Member
American Institute of Certified Public Accountants, Member
Public Investors Arbitration Bar Association, Member
US. Air Force, Member, 1966 – 1969
Past Employment Positions
Russell & Vickers, San Antonio Texas, Shareholder, 1984 – 1987
Heritage Processing Corporation, San Antonio, Texas, Shareholder/Vice President of Legal and Finance, 1980 – 1984
Heritage Oil Corporation, San Antonio, Texas, Vice President of Legal and Finance, 1980 – 1984
Grant Thornton (formerly Alexander Grant & Co.) San Antonio, Texas, Tax Accountant, 1978 – 1980
Coopers & Lybrand, Atlanta, Georgia and West Palm Beach, Florida, Tax Accountant, 1976 – 1978
United States Air Force, 1966 – 1969
Legal Assistant
Nan L. Thompson has worked for Bob Rex for 29 years. Nan grew up in Akron, Ohio. She graduated from Centenary College for Woman in Hackettstown, New Jersey and worked for NBC in New York as an assistant in Spot Sales for the NBC owned and operated stations.
While raising her family, Nan worked for real estate attorneys in Delray Beach for 15 years and subsequently joined Dickenson Murphy Rex and Sloan's securities team. Nan loves her work and has been invaluable in her caring service to the clients who have been victimized by stock brokers and broker/dealers.